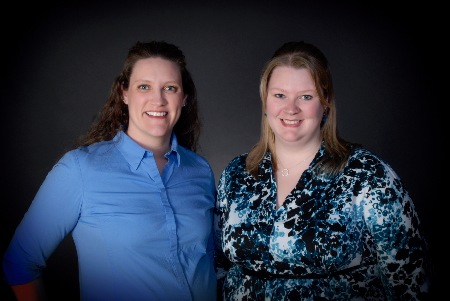 Dr. Jenna Anthofer, DC

Dr. Anthofer attended Western Iowa Technical and Des Moines Area Community Colleges before moving to the Twin Cities to complete her Bachelor's and Doctorate of Chiropractic degrees at Northwestern Health Sciences University in Bloomington, Minnesota. She was inspired to become a doctor of chiropractic after she worked in a chiropractic office and saw the positive impact that regular chiropractic care had on the lives of patients. In addition to her position at Reed Chiropractic, Dr. Anthofer is the team chiropractor for Augsburg College. She is also working to obtain her post-graduate certifications in the areas of pregnancy and pediatrics through the International Chiropractic Pediatric Association and in animal chiropractic through The Healing Oasis Wellness Center and American Veterinary Chiropractic Association.

Dr. Jenna Anthofer is a native of Alton, Iowa and is married to Craig. They enjoy seeing new release movies and visiting their friends and family at the farms they grew up on in Iowa. They are also very active in searching for local treasures at antique and thrift stores.


Megan Reed, DC, ATC

Megan is a Certified Athletic Trainer who has been treating athletes since 1997. She has worked at IPFW in Fort Wayne, Indiana and most recently at Augsburg College in Minneapolis before returning to school to become a chiropractor. As an Athletic Trainer, she has gained extensive experience in injury and post-surgical rehabilitation as well as strengthening and stretching techniques that she brings to the chiropractic office. Megan received her undergraduate degree in Athletic Training from Upper Iowa University in Fayette Iowa. While in Fayette, she worked with the football team, volleyball team, softball team and wrestling teams. She also participated in an off-campus internship with the Waterloo BlackHawks hockey team for two seasons. During the summers of 2001-2009, she was the Head Athletic Trainer for J Robinson Intensive Wrestling Camps.

In April of 2012, Megan graduated from Northwestern Health Sciences University. Megan was born and raised in Iowa and met her husband, Austin while attending Upper Iowa University. They have a son, Gabriel, who will be 2 in October and a daughter, Trinity who was born in May this year.